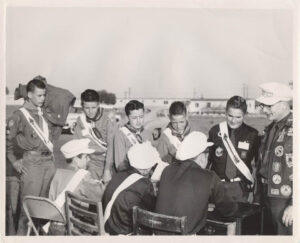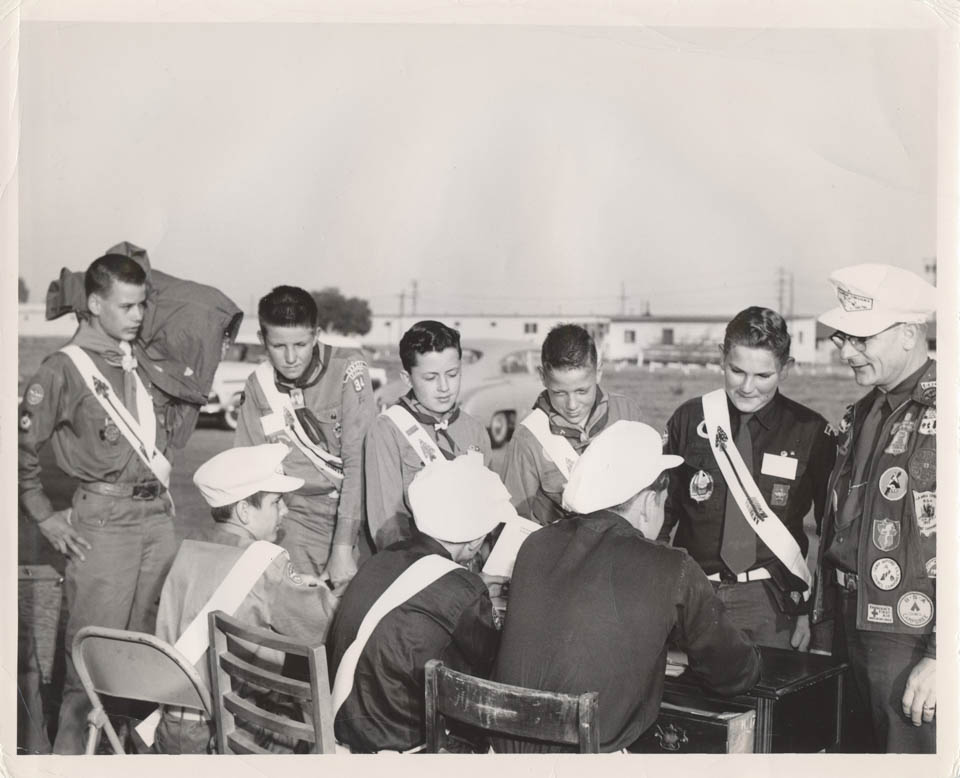 AREA XIIA Site * El Toro Marine Air Station, El Toro, CA.
APRIL 6-8 Host * Ahwahnee Lodge # 430
1956 Chief * John B. Adams 298
Secretary * Larry Grace 478
Lay Adviser * Sid Frantz 436
Professional Adviser * John Sterrett 298
Region XIIA Adviser * John Triplett (deceased)
Region XII Adviser * Victor D. Sharp
Comments: First year after XIIA split. First year for Indian dance competition, and brotherhood chorus. Winners of solo dance competition in three categories were Ernie Wakham 298, Larry Francis 298, and Chuck Williams 127. The team winner was Ashie 436. Tom Watrous 127 lead the brotherhood chorus. Paul Keely 436 headed the area flag committee. The following lodges were in the new area: 98, 127, 298, 380, 430, 436, and 478. Attendance was 185. National committee members attending were Ed Dike and Bob Gerhart. There was a special tour of El Toro. Carl Montgomery was the host lodge chief. The facilities were for 300 and the cost was $6.00. Sid Frantz brought up the idea of a perpetual chief metal in a letter to John Adams. Apparently it was never acted on.