Siwinis Lodge was chartered in 1944. Being that the Los Angeles region experienced tremendous growth after World War II, Siwinis Lodge quickly grew to one of the largest Lodges in the United States.
Siwinis was well-known for their chapter system and chapters issued an assortment of Chapter Flaps until they were no longer authorized.
In 2015, Siwinis Lodge merged with Ta Tanka Lodge # 488 to form Tuku'Ut Lodge.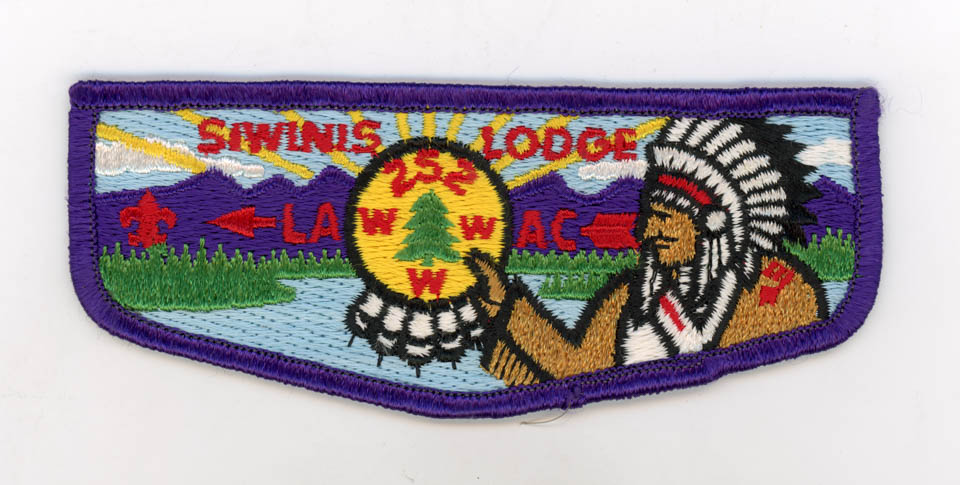 Siwinis Lodge Information
Years of Service: 1944 – 2015
Los Angeles Area Council
Los Angeles, California
Totem: Big Pine
Siwinis Lodge # 252 Pages