Nisjaw Council # 338 was a short-lived Order of the Arrow Lodge in Eastern Arizona. It was chartered to the Three G Council # 9 on May 22, 1946.
Little is known of this Lodge and it quickly disbanded.
In 1961, another short-lived Lodge in the same area, Na-Ko-Na Lodge # 551 was formed.
In 1965, the renamed Copper Council formed Salado Lodge # 551, which operated until it merged with Wipala Wiki Lodge # 432 in 1977.
Source: Wipala Wiki Predecessor Lodges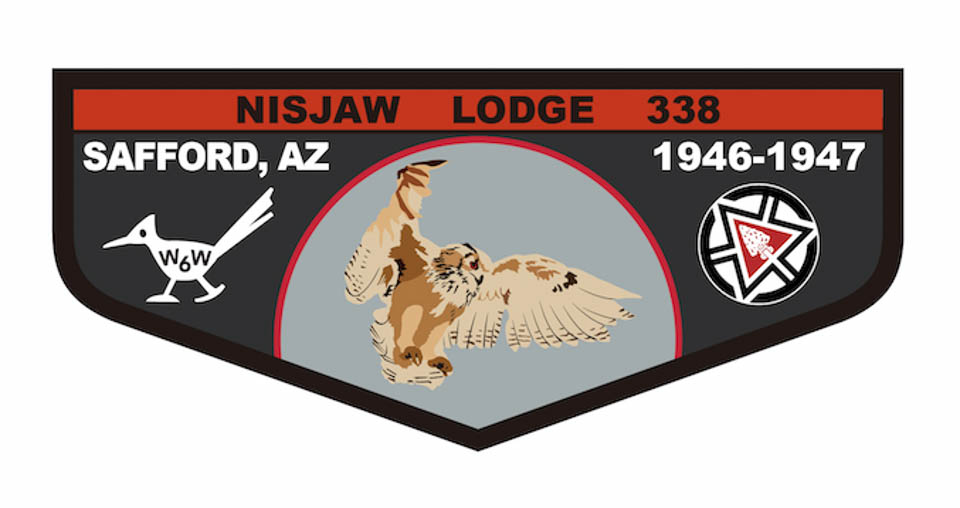 Lodge Information
Term of Service: 1946 – 1947
Totem: Owl
Three G Council
Safford, Arizona