Wipala Wiki Lodge # 432 is a first-generation Lodge based in Phoenix, Arizona. It holds the unique destination of being perhaps the only Lodge named after a living person1. Local Scouter Wipala Wiki agreed to lend his name to the newly-formed organization in 1950, and later joined the Lodge as well.
Wipala Wiki Lodge has also absorbed other Arizona Lodges over the years, including Nisjaw # 338, Na-Ko-Na Lodge and Salado Lodge # 551, and Chee Dodge Lodge # 503.
The Lodge and its associated Lodges have had a number of Arrowmen serve as National Officers:
Michael Hoffman – 1985 National Vice-Chief and National OA Chairman 2016 – 2021
Jack Stephens – 1989 National Chief2
Patrick Murphy – 2005 National Chief
Kieran Thompson – 2006 Western Region Chief
Chad Wolver – 2007 Western Region Chief
Joe Garcia – 2016 Western Region Chief
For most of its history, Wipala Wiki Lodge was considered one of the largest flagship Lodges in the Western Region, with a robust service program to their many camps in Arizona.
Wipala Wiki is a 4-time recipient of the National Service Award (1999, 2000, 2001, and 2003) and a 6-time recipient of the E. Urner Goodman Camping Award (1979, 1983, 1997, 1998, 1999, and 2007).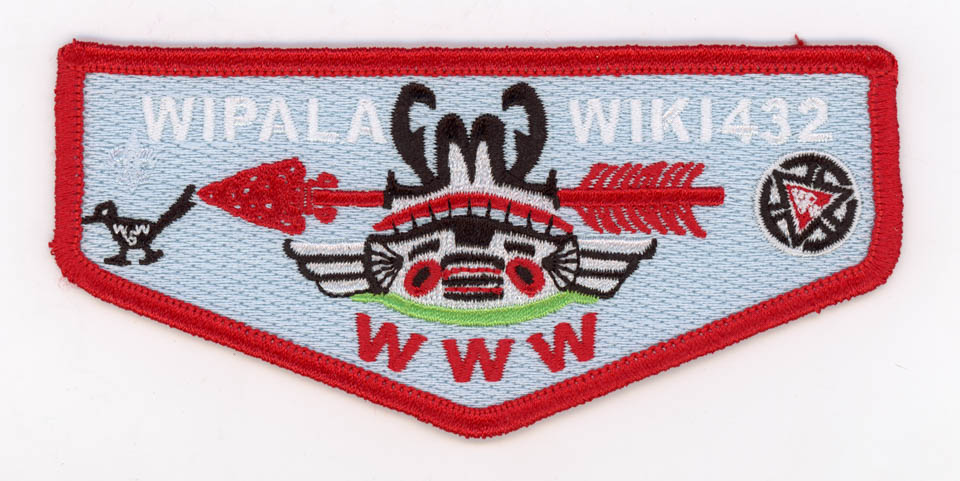 Lodge Information
Term of Service: 1950 – Present
Theodore Roosevelt Canyon Council # 10 and Grand Canyon Council # 10
Phoenix, Arizona
Website: https://www.wipalawiki.org
Chee Dodge Lodge was named posthumously after Chee Dodge, the long-time tribal chairman of the Navajo Nation