Papago Lodge # 494 was formed in 1953, chartered to the Catalina Council in Tucson, Arizona.
In 1965, Victorio Lodge # 177, primarily including Cochise County in Southern Arizona, was absorbed into Papago Lodge.
Carroll Edson was a Papago Lodge member from 1968 to 1974 after he moved to the Tucson area when he retired.
Papago member Joseph Scionti served as the 1995 Western Region Chief.
In recent years, Papago Lodge has won all the Section W6W Top Lodge Award all but two times.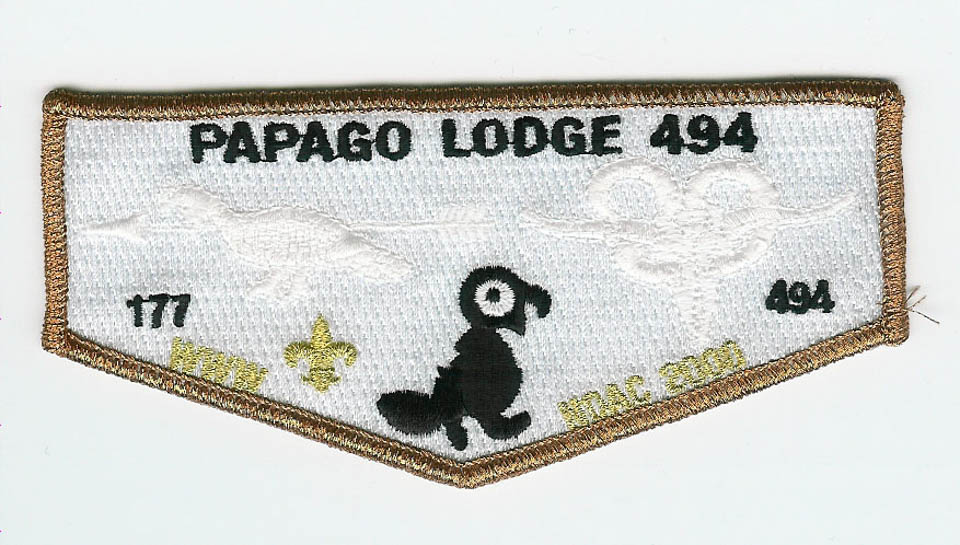 Papago Lodge Information
Years of Service: 1953 to Present
Catalina Council
Tucson, Arizona
Totem: Gamble Quail