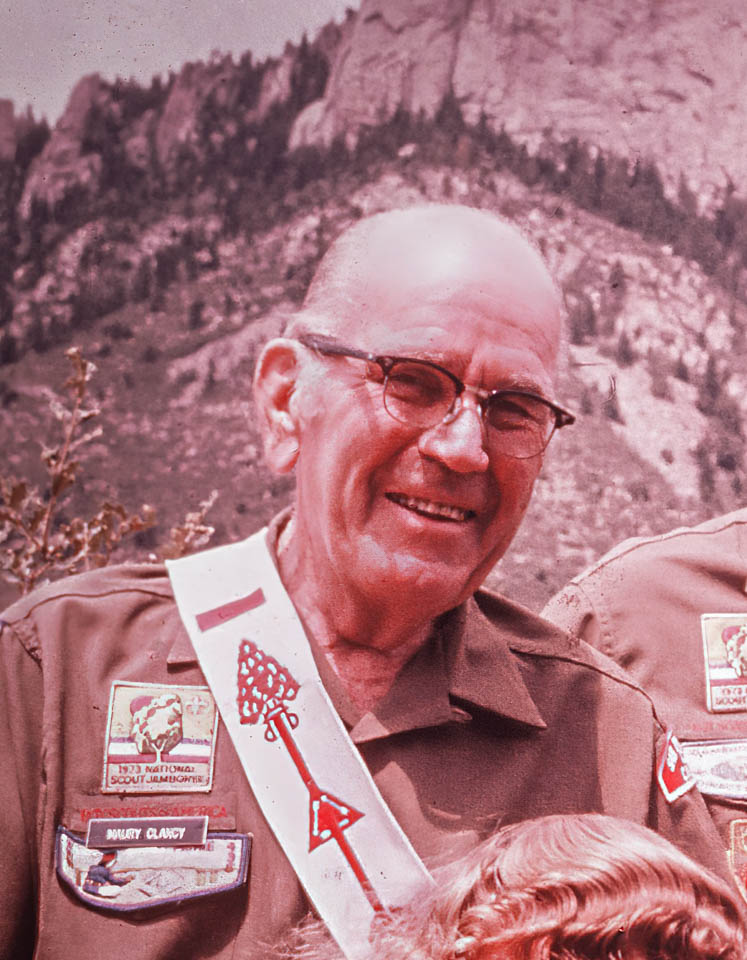 Maury Clancy was born in South Dakota in 1902 and later lived in Santa Fe, New Mexico.
He retired in 1969 as Director of Insurance & Safety for Ryan Aeronautical Company in San Diego. Upon his retirement, he relocated back to Santa Fe, where he passed away in 1974.
Maury was a life-long Scouter with numerous honors and awards, which included being Ashie Lodge Adviser for 8 years. He served on the National OA Committee, primarily due to his interest in American Indian Affairs (AIA). He also served on the National Safety Council. Other awards included the Silver Beaver in San Diego County Council, the Silver Antelope, and the National Distinguished Service Award in 1971.
After his passing, a resolution was passed to change the name of the Indian Campership Fund to the Maury Clancy Indian Campership Fund.
In 2015, he was posthumously awarded the Centurion Award by Tiwahe Lodge.