Published April 1, 1980
The new Lodge flaps are in.  They are smaller now, about the size of the pocket flap.  They are still $1.06 each and you can pick 'em up starting at the Spring Fellowship.
Also, mugs and neckerchief slides with the Lodge flap on them will be available at the Ordeals.
Respectfully submitted,
Mike Sachs1
Lodge Treasurer
From April 1980 Call of the Cahuilla Newsletter
Related
Michael Sachs Area 4 History Profile
Last updated: February 26, 2020 at 19:17 pm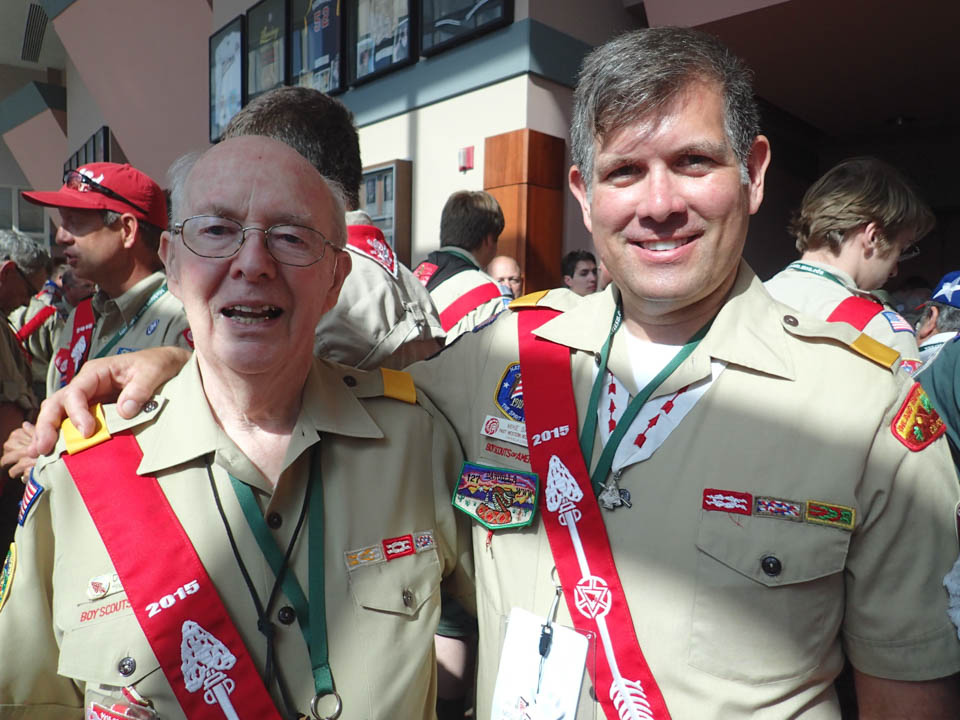 Michael Sachs served as Treasurer for Cahuilla Lodge and all 3 Section Officer positions in Section W4B.  In 1983 – 1984, Michael was the Western Region Chief.  He is a recipient of the Vigil Honor, Founder's Award, and the Order of the Arrow's Distinguished Service Award.