Navajo Lodge # 98 was chartered in 1937, making them the second Lodge created in California.
Navajo Lodge was well-known for their annual Pow Wow events. Pow Wow 1, which was held in 1955, also helped create A-tsa Lodge # 380. Navajo Lodge also later held a join Pow Wow with Tahquitz Lodge # 127 as well.
In 2006, Navajo Lodge # 98 was split along the Los Angeles / San Bernardino County Line and absorbed by Ta Tanka Lodge # 488 and Cahuilla Lodge # 127.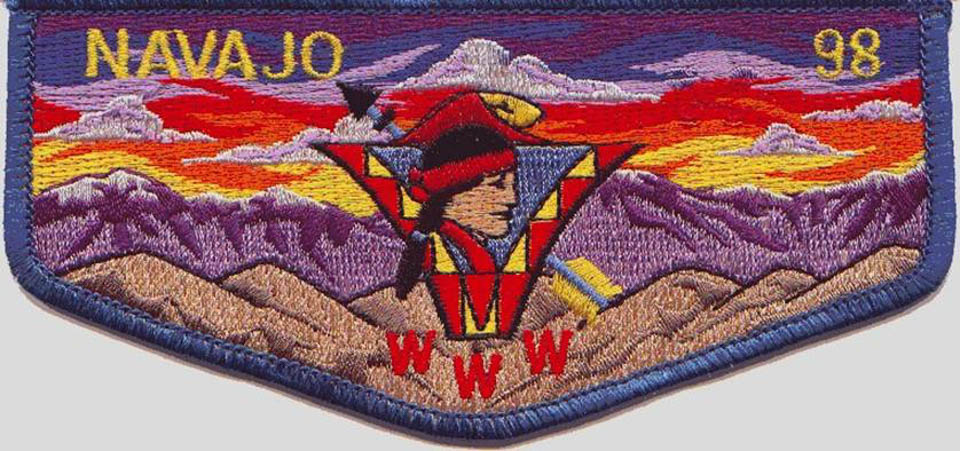 Navajo Lodge Facts
Years of Service: 1937 – 2006
Old Baldy Council
Totem: Navajo Brave
Media