The WWW, better known as the Order of the Arrow in 19241, was one of hundreds of Summer Camp Indian societies that sprang up as the Scouting program expanded.
Many Pre-OA societies have vanished, leaving little to know about them.  In the traditional Area 4 of the Southwest United States, many existed.
It should also be noted that many of these societies did not automatically become Order of the Arrow Lodges, or have existed outside of the way Order of the Arrow Lodges work, or continued to exist or co-exist with the Order of the Arrow.
With that being noted, it is probably better to refer to these organizations as Non-OA Societies, including the ones that eventually became Order of the Arrow Lodges.
Order of Navajo (Camp Tulakes)
Prior to the forming of Navajo Lodge # 98 in 1937, the camp had an Order of Navajo.
Tribe of Ahwahnee (Camp Ahwahnee)
This non-OA society from North Orange County Council was considered a conservation society with honor levels.
Tribe of Papago (Camp Lawton)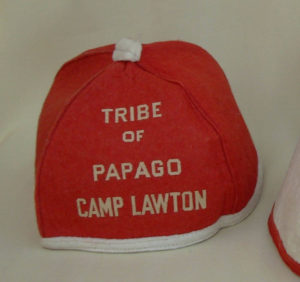 The Tribe of Papago eventually became Papago Lodge # 494.
Tribe of Tahquitz (Camp Tahquitz)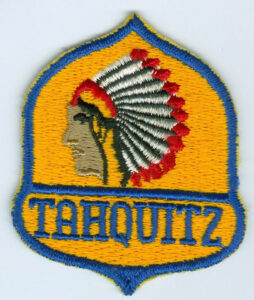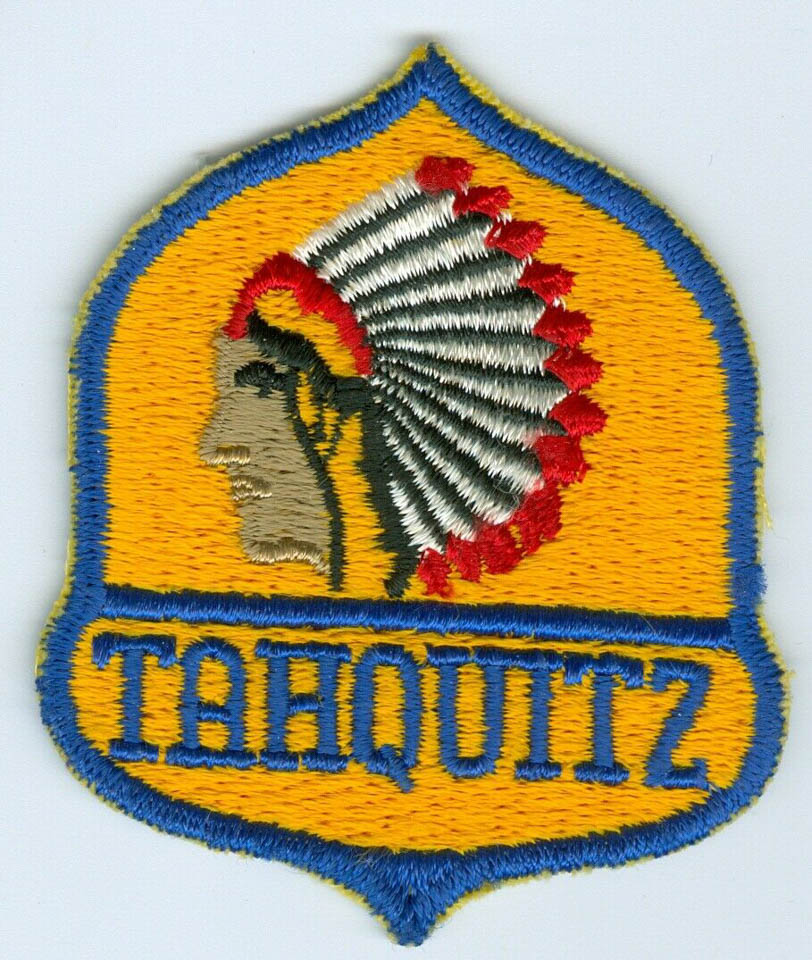 This pre-OA society started in 1925 at the Idyllwild Camp Tahquitz and is one of only two non-OA groups that still exist.
While Puvunga Lodge was created in 2012, the Tribe still co-exists and continues its service, particularly to Camp Tahquitz in Barton Flats.  Many Long Beach Scouting youth are members of both the Tribe and the OA Lodge.
The Tribe of Tahquitz website is:  http://www.tribeoftahquitz.org/.
Tribe of Tahquitz (Camp Emerson)
This pre-OA society was likely created around 19282, thought its true origin is unclear.  Why the Camp Emerson group chose to use the same name as the camp down the street is also not known.
No known insignia has been found.  At least one camp booklet states that recognition came in the form of an arrow drawn on their camp belt.  To date, no camp belts have been found with this logo.
This society existed until 1938 when it became Tahquitz Lodge # 127.  In the early years, their OA membership cards often listed "Tribe of Tahquitz Lodge."  It is unclear if the Lodge formally dropped the Tribe portion of their name or did so informally.
Tribe of Tecopa (Camp Tecopa)
Starting in 1938, an additional camp was started near Mt. Charleston, Nevada.  It operated like Camp Arataba's Tribe of Siwanis.  It does not appear this camp was successful long-term, and by the mid 1940s it no longer existed3.
By 1940, Las Vegas had roughly 8,000 residents4 and Boulder City had under 4,000 residents5.  The short existence of the Tribe of Tecopa likely was a result of a small population that was transient due to the building and completion of the Hoover Dam.
Tribe of Gorgonio (Camp Ro-Ki-Li)
This pre-OA society eventually became San Gorgonio Lodge # 298.
Tribe of Pequawket/Tribe of Temescal (Camp Josepho)
Pequawket and Temescal seem to have been active in the 1920s and 1930s at Camp Josepho.  Pequawket used a feather pin as a totem, and Temescal was an honor society for Scoutmasters.  Not much is known.  Look for future information to be posted to the Crescent Bay Council history website.
Tribe of Siwanis (Camp Arataba)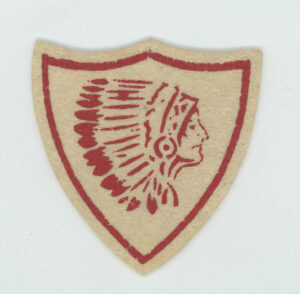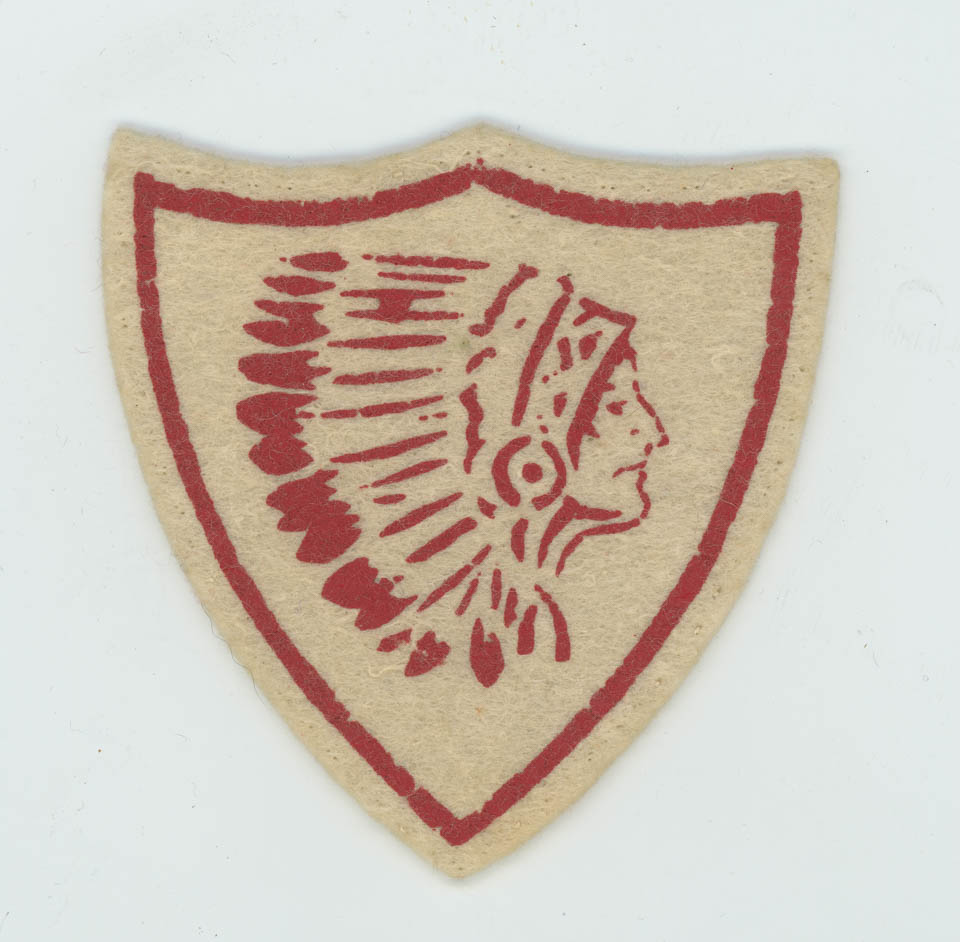 This pre-OA society was based at Camp Arataba and the Arrowhead area Council until Wisumahi Lodge # 478 was formed in 1952.  
At some point, Scouts from Boulder City and Las Vegas, prior to the forming of Boulder Dam Area Council, also participated in Scouting with Arrowhead Area Council and attended Camp Arataba each Summer.
The Tribe issued felt patches as insignia.  Left and right-facing patches exist.  It is not known if the different versions existed for a reason.
After Camp Arataba reached upwards of 300 campers, a Camp Tecopa was founded at Mt. Charleston, Nevada.  It only lasted a few years.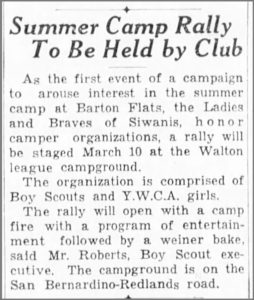 Another interesting group was the Ladies of Siwanis, which was also affiliated with the camp but not Girl Scouting.  It appeared to be affiliated with other girl's youth groups and the top rank or level was Princess.  There are only a few references to it that exist in newspapers.
Tribe of Torqua (Camp Cherry Valley)
This non-OA society is based at Camp Cherry Valley on Catalina Island.  Ta Tanka Lodge # 488 was formed in 1952, but the Tribe of Torqua still is an active organization.
Tribe of Victorio (Camp Victorio)
This society existed prior to the formation of Victorio Lodge # 177.
Other Societies?
There were almost certainly other camp societies that have escaped modern notice.  Having a camp Indian society was popular and ubiquitous in the early 20th century.
Credits:  Thank you to Ryan Bushore, Martin Deveau, Craig Leighty, Adam Lombard, Chris Manning, Doug Rivard, Joe Rosenthal, and Bill Topkis for helpful information to create this page.
Last updated: October 31, 2022 at 21:34 pm